We're Hiring – We Need: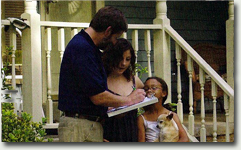 Service and/or Termite Technician is needed for a local pest control company. Hours will vary. We are looking for an outgoing individual who works well in a fast paced environment. No experience is necessary; however, certification as well as experience in the industry preferred but not required. We are willing to train the right person with the right attitude!
We Want Our Next Team Member To Be:
An enthusiastic, goal oriented, happy person
Passionate about bugs and helping people
Able to manage their time and resources
Please email your resume to absolutepestco@bellsouth.net or fax your resume to 615-220-5899.
To apply click HERE and copy your resume in the comments section. We will be in touch with you.
What does a service technician position entail? Click HERE for more details