At Absolute Pest Control, we believe strongly in giving back to our community. We participate in several fundraisers and donate to St. Jude's. Recently with met with part of the Filorimo family. Taylor Filorimo's story touched us. We would like to share part of her story with you and ask that you visit the website here and Facebook page here.
Taylor's Story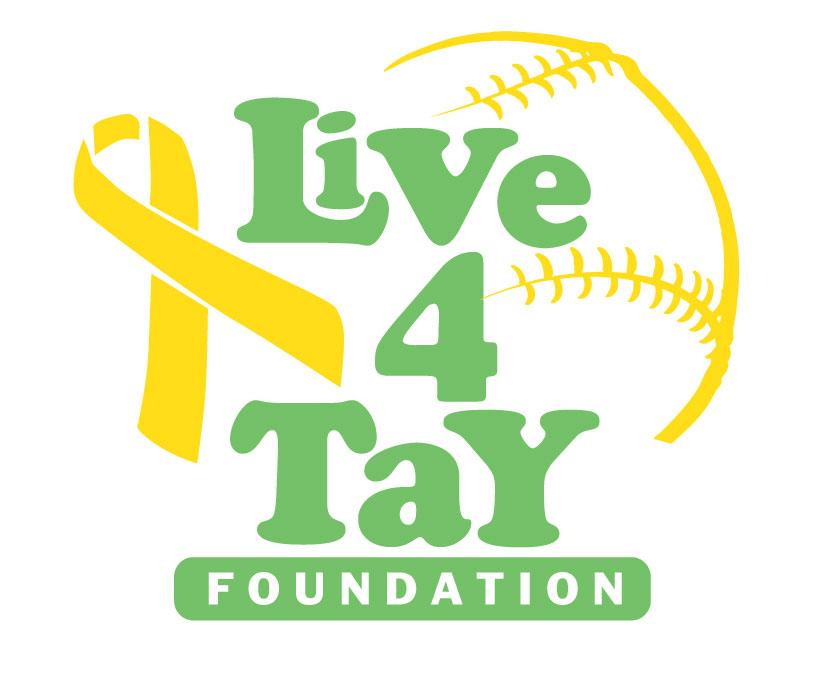 July 31, 2009 Tay was in Illinois for the ASA Softball Nationals. This was the last time Tay played softball, but she played a much bigger game since that day. In early August of 2009 Taylor Filorimo was diagnosed with a rare form of renal cell carcinoma (RCC). On August 4th, 2009 (the reason the number 4 is a part of PRAY 4 TAY), Tay had her very first surgery where they removed three tumors and 5% of her right lung. After numerous tries with different clinical trials and chemotherapy treatments, on Dec.29th, 2011 her scans showed the cancer had spread back into the right lung. In Feb, 2012 Tay was discovered to have more than 23 tumors in and around her lungs, spine and heart! Tay holds the record of being the youngest patient ever diagnosed with Metastatic Renal Cell Carcinoma Papillary Type 2, which is most commonly diagnosed in age 50+ year old adults.
Taylor always held a positive attitude, many, many times encouraging her new found friends that she met along her journey who were facing similar situations, as well as being the cheerleader for her family, teammates and closest friends in HER FIGHT! She was always thinking of others. In September, 2010, BIOSILK Kids honored Tay's GOLD PROJECT by adding a gold ribbon, along with Tay's story, to the BIOSILK Kids shampoo & conditioner for Childhood Cancer Awareness Month. In April, 2012 she inspired Kim Milliken, Clinton's mom, (Clinton, 8, lost his battle fighting Medulloblastoma, a type of brain tumor, on January 19, 2012) with a wish from her bucket list to create COLORS FOR HOPE nail polish to honor or remember her friends along this journey. All proceeds from this project go directly toward childhood cancer research. Be sure to Like COLORS FOR HOPE on Facebook! Tay is also responsible for giving life to the phrase HOPE IS EVERYTHING and has immeasurably raised awareness for September being Childhood Cancer Awareness Month and brought meaning to the GOLD ribbon for many. She also referred to Wednesday every week as HOPE Day. Tay's philosophy on her diagnosis: "I will NOT let the FEAR of cancer STRIKE me out."
Tay played her last inning her on earth on September 5, 2012.  She left a large "bucket list" of things that she didn't have time to accomplish in her quest to raise awareness for childhood cancer and help families that she expects her Warriors to Live 4 Tay and make happen, and we will, with your help, to TAY IT FORWARD!
"I will not let the fear of cancer strike me out!" – Taylor Filorimo, 13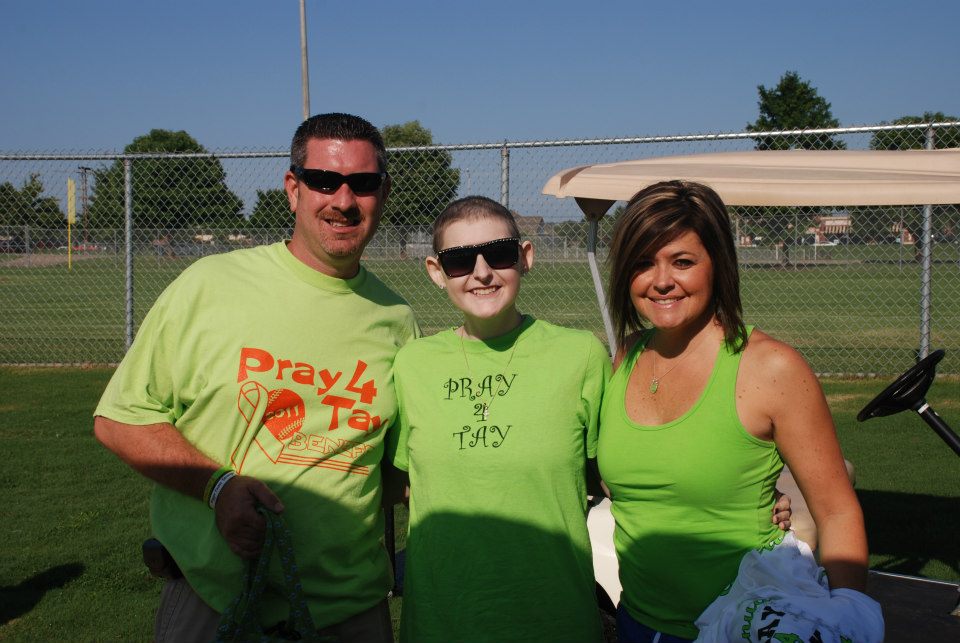 You think it will never happen to you – your child being diagnosed with cancer. Unfortunately, the numbers are higher than you would imagine.
Cancer is the leading came of death in children.
Each year in the United States, approximately 13,500 children and adolescents 18 and under are diagnosed with cancer, that's more than a classroom of kids a day. (Sources: Center for Disease Control and Children's Oncology Group)
Childhood cancer does not discriminate, sparing no ethnic group, socio-economic class or geographic region. (Source: Centers for Disease Control data)
About one in 500 young adults is a childhood cancer survivor. Nearly 2/3  of the survivors later experience significant and chronic medical problems or develop secondary cancers as adults that result from the  treatment of their original cancer. (Source: UCSF Benioff Children's Hospital)
In the last 20 years, the U.S. Food and Drug Administration (FDA) has approved only two pediatric cancer drugs—Clolar (clofarabine) and Erwinaze (asparaginase Erwinia chrysanthemi)—that were initially studied in children. Other drugs for children's cancers were first studied in or approved for adults with cancer. (American Association for Cancer Research)
Incidence of invasive pediatric cancers is up 29% in the past 20 years. (Source: National Cancer Institute)
Cancer treatments can affect a child's growth, fertility, and endocrine system. Child survivors may be permanently immunologically suppressed. (Source: National Cancer Institute)
Nashville, Smyrna, and Murfreesboro's Choice for Pest Control & Termite Treatment, and Moisture Protection!