Real Estate Services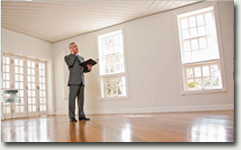 Fast Response! Guaranteed Results!
For Termite Home Inspections and WDO Reports…
You'll Discover Absolute Pest Control is the best!
We make your job hassle-free with FAST RESPONSE!
Call us anytime between 8:00am to 6:00pm and we can take care of your termite inspection within 24 hours or ask about our SAME DAY SERVICE WDO (Wood Destroying Organism) Reports. We can offer a WDO report, on the spot, following the inspection.
Absolute Service. Absolute Results.
Partner with us and know you are getting the best service and best value for the dollar. This makes your job easier and worry-free from any potential legal issues. Whether your house has suffered from a termite infestation or you need an absolute pest control treatment we will get the job done right. We offer a 100% satisfaction guarantee. Trust Absolute Pest Control to keep your home insect free.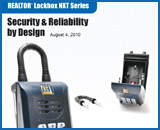 For peace of mind, with our Real estate agents and home builders, we are a certified SentriLock license holder. This allows our clients to authorize treatment of homes being built or for sale without having to go and meet the technicians on location. Access to the code for the properties is not given out to everyone. One has to belong to the Mid TN Association of Realtors and go through an approval process. We hold that privilege with highest regards. Partnering with Absolute Pest Control means partnering with the best. Please tell your real estate agent about us for security during your home sale process.
Give us a call if you think you might have a pest problem!