New Year's Traditions from All Over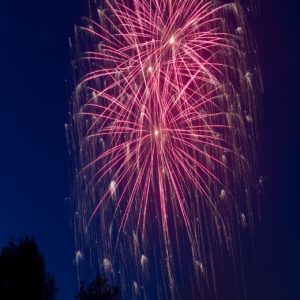 Rocking in the New Year has new meaning without Dick Clark (for our generation anyhow). We want to share with you some of the traditions from around the world.
Austria: Suckling pigs. In Austria, they find good luck in eating a suckling pig. Um, that's different. But, ok!
Peppermint ice creams are served as desserts in the hopes that they will bring good fortune.
Belgium: Saint Sylvester Eve. Did you know that Belgium's refer to New Year's Eve as Saint Sylvester Eve?! Having fun family parties, they kiss to wish a good year, have midnight toasts, and exchange fortunes to welcome the New Year. Even the kids are included, yay! Belgium children will buy decorations so that they can write and gift New Year greetings to their elders. It's a great idea to include all age groups.
Spain: The Number 12. Did you know in Spain, the Spanish eat 12 grapes at every toll of the clock during the New Year. It's their belief that this will bring good luck and happiness for the coming 12 months. I like it!
The Netherlands: Burn The Old Away. The Dutch burn the Christmas trees in the streets. These bonfires purge out the old and bring in the new. A fun way to celebrate, dispose of the old trees, and have a community event.
There are many traditions in the United States. From toasting in the New Year to wearing funny hats, and many that have been blended into our culture from the many immigrants that have become Americans. As well as, the regional traditions. Some Southern traditions include eating black eyed peas and collard greens for dinner on New Year's Eve. Whatever you decided to do to ring in the new year, please do so responsibly. There are many ways to get home without drinking and driving; AAA towing, Uber, Lyft, Designated Drivers, etc.
How do you celebrate New Year's Eve?
Contact us
Absolute Pest Control is dedicated to making your home safe for you family. If you have a question about pests or any other pest problem, please call us at 615-220-1933 or click HERE to email us.