What is in Our 20+ Point Inspection and Why It's Done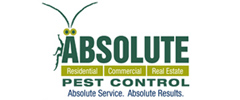 What is included in our twenty point inspection and why do we do it? We're so glad you asked. The inspection by our trained technicians is based on research and designed to protect every angle of your home in regards to pest control. Are you able to do this on your own? Sure. Get ready for hours and hours of research and self-taught Google training before you ever look at the first square inch of house. Here is what is included in our inspection.
 20+ Point Inspection List
Mulch beds inspected & treated
Treat exterior foundation walls
Treat window sills
Treat door frames
Treat cracks & crevices
Treat eaves
Treat gutters
Treat runoffs
Treat crawl space food
Treat behind gutter downspouts (for black widows in particular)
Remove spider webs
Remove accessible wasp nests
Refill rodent stations
Check and treat electrical boxes
Check and treat water meter
Check and treat air condition unit
Check and treat mailbox
Treat for ants
Treat 10' area around home
Inspect and note conducive element for termites and insects (improper drainage, leaking faucets, dense vegetations, etc)
The treatments are intended to place measures in certain areas of your home which are prone to pests. We treat the inside and outside of the home, searching for holes and cracks where rodents and small pests may enter into your home. As the temperature drops, these pests will search for warmer temperatures and more plentiful sources of food. The best places for their survival is inside your home. Our 20+ point inspection will cover those points of entry, keeping the pests out.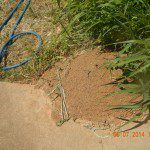 Mulch beds are prime suspects to attract termites, since mulch is primarily made of chopped up wood bits. Since most mulch is placed in gardens, which are placed near the exterior of the home, the mulched areas are simple points of entry for pests. It is important to guard this area during the winter, and also in the spring as pests come out of hibernation.
The check and treat items in our 20+ point inspection list (#14-#17 on the list) cover the dark, enclosed spaces where pests can live, feed and grow safely. Be honest, when was the last time you checked the inside of your AC unit for nests? It isn't likely that you have ever got down and looked into your AC units.
In addition to checking points of entry into your home and looking for unknown sources of pest invasion, we will also search a ten foot radius around your home for any other potential hazards and treat those areas. Can pests enter your home through the gutter spouts? How about underneath the crawl space? Our 20+ point inspection covers all of these points plus more!
There are so many possibilities for pest entry into your home that it really is a necessity to treat your home consistently. If you don't, the damage done to your home and family could be catastrophic. The financial burden to clear a termite infestation is very difficult (upwards of $1,800). One of the easiest things you can do to care for your home is a normal routine of pest control from a professional service provider like Absolute Pest Control.
We service many Middle Tennessee cities including: Murfreesboro, Nashville, Smyrna, Brentwood, Antioch, LaVergne, Franklin, Hermitage, Mt. Juliet and much more. Find you city here on this list. If you need assistance call 615-220-1933 or 615-650-0070 for the next available appointment.