5 Outdoor Plants You Can't Kill
Have you planned to start gardening in order to enjoy the beautiful nature from the comfort of your home? Are you wondering whether you will be able to ensure that the plants have a healthy growth? Even get proper light and water? Gardening is certainly a very good hobby. However, you need to be aware about various things in order to enjoy greenery throughout the year. If you are going to start gardening for the first time, make sure to go through the list below to gain detail information about the top 5 outdoor plants you can't kill. These plants not just only need very little amount of maintenance but are the ones that refuse to get killed.
Wild Geranium
If you wish to give a wonderful look to the exterior part of the windows of your house then beautiful looking Wild Geranium plant will certainly be the best option. This plant has the capability to withstand any type of weather condition. Wild Geranium is not just only found in abundant but can also be grown in both moist and dry climate. According to a research, it has been found that unlike other bloomers, Wild Geraniums are able to retain their unique vibrant look in all season. This plant prefers to grow under shade but you can even find its flowers blooming in damp weather or under direct sunlight.
Oregano
Oregano, also referred as "Wild marjoram" is a unique flowering plant which belongs to the mint family. The Oregano plant is a popular outdoor plant that is impossible to be killed. Flowering Oregano is generally found in regions where there is a warm climate. However, since this plant has the capability to withstand extreme cold, it will still produce wonderful leaves. These leaves are not just only healthy but also have a vibrant color. If you are a first time gardener, use Oregano in your garden in order to enjoy greenery throughout the year. Plus, get the opportunity to use its spicy, pungent and bitter flavored leaves to cook any type of delicious dishes.
Chives
Chives also referred as Allium Schoenoprasum is also one of the popular low maintenance perennial plants which belong to the same family as that of onion, garlic, leek and shallot. These perennial plants not just only need least amount of maintenance but are grown in the dry summer and even spring season. If you want to enjoy eating salad during the extreme summer season then make sure to grow Chives in your garden. Even get the opportunity to use its green onion flavored leaves to prepare soups and omelets in a smart way. Besides this, the vital nutrient in Chives can also help you to get rid of various types of health disorders. These disorders include: stomach or prostate cancer, sleeping disorder and low bone density.
Poppies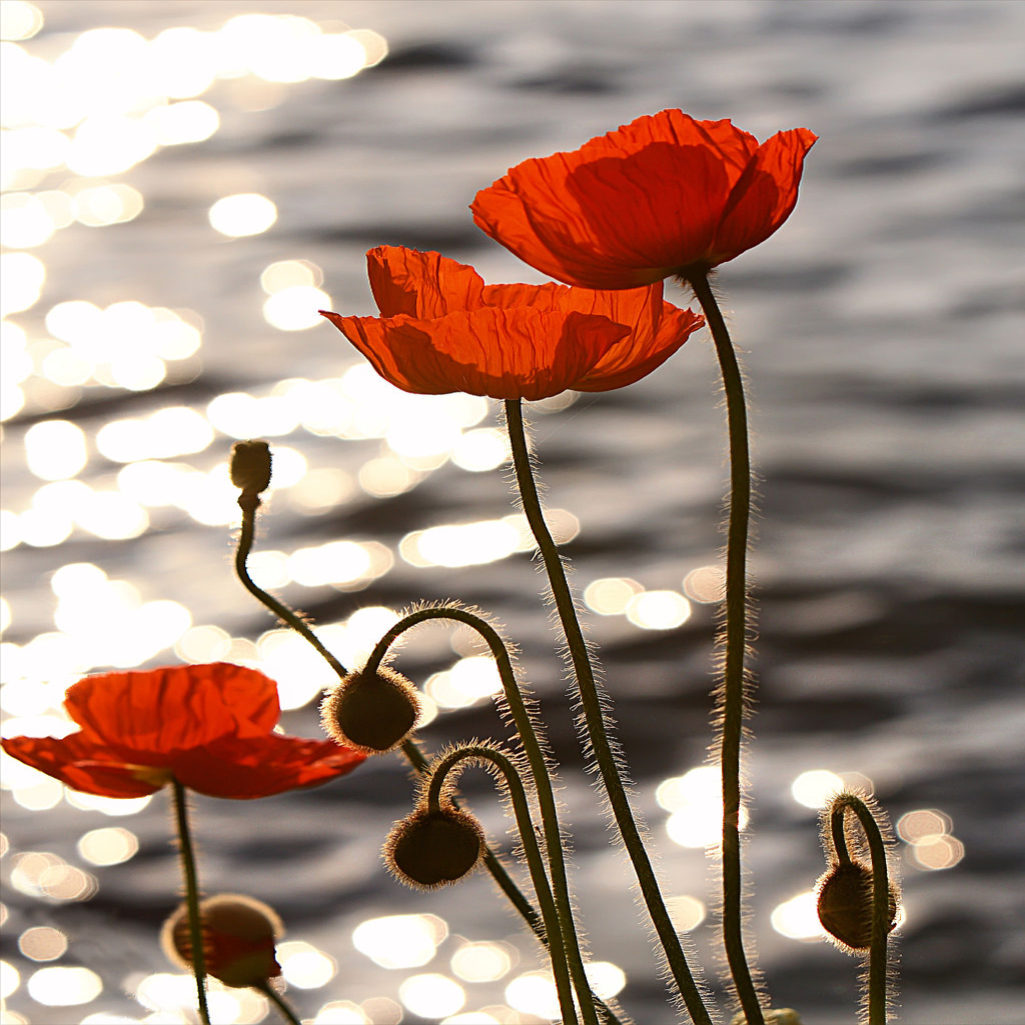 Poppies are also one of the popular hard to kill plants that give you the opportunity to enjoy flowers that are vibrantly colored. Their thin texture is that of a tissue paper. This flowering plant which belongs to the Papaveraceae family has the capability to grow in any weather conditions and type of soil. This flowering plant grows easily in the summer season and even need least amount of maintenance. In order to get best results, it will be wise for you to till the gardening soil properly until it gets loosen and then mix the poppy seeds properly in sand before planting it. The poppy seeds are used to make wonderful delicacies including bread.
Daffodils
Daffodils are a popular spring flower that is easy to plant. Besides this, these flowers bulbs also remain for long number of years. Research shows, there around 5 different species of Daffodils available in the world. Daffodils are perennial plants that have semi-erect cylindrical leaves and flowers with six petals surrounding a corona. Clinical studies show that the flower and bulb of Daffodils is helpful in preparation of medicines for the treatment of some of the common health disorders. These diseases include Alzheimer's disease, asthma and whooping cough. In order to grow Daffodils properly, it will be wise for you to plant its bulbs twice as deep as its width below the soil. It is also one of the beautiful plants that need minimal amount of maintenance.
The 5 Outdoor Plants You Can't Kill are Wild Geranium, Oregano, Chives, Poppies and Daffodils.
Make sure to grow these 5 Outdoor Plants You Can't Kill in the front yard of your house if you wish to enjoy gardening even in your busy schedule.
Absolute Pest Control is dedicated to making your home safe for you family. If you have a question about cockroaches or any other pest problem, please call us at 615-220-1933 or click HERE to email us.