Absolute Pest Control ~ Serving Smyrna, Murfreesboro & More
Please Excuse Our "Dust" As We Are Revamping Our Website.
If you experience any problems contacting us, call our office at 615-220-1933. Thank you for understanding!
At Absolute Pest Control, we proudly take care of all your with pest control services; residential, commercial or real estate based in Murfreesboro, Nashville, Smyrna and Middle Tennessee. With offices in Nashville and Smyrna, we are conveniently located to service all of Middle Tennessee; especially Murfreesboro. From termite treatment to bi-monthly programs, bed bugs to WDI letters, we get the job done all over Tennessee! Absolute Service. Absolute Results.
NOW HIRING

– We are looking to expand our team. Pest Control Service Technician position available. Get more details HERE.
Middle Tennessee's Residential Pest Control

Termites, spiders, ants, and other pests can bring frustration and illness to your family. Our home pest control services will help rid your home of annoying bugs and with maintained services keep them out of your home. Absolute Pest Control has been providing highly effective, yet eco-friendly service to Middle Tennessee for over 15 years.
Learn More
Effective & Affordable Commercial Protection
We take pride in offering specialized pest control services for your business and to give you peace of mind. Don't let a pest problem threaten your hard earned reputation or close your shop. Absolute Pest Control offers monthly, bi-monthly, or annual services to keep your business up to code with sanitation and safety.
Learn More
Home Seller & Real Estate Services
A fast run around on an inspection report, WDI, or a pest removal situation can make or break a sale. We make your job hassle-free with our same day service*. Our professional pest control service provided to you will allow you to happily refer us to the new homeowner. Eliminate buyer's remorse with our home buyer inspections.
Learn More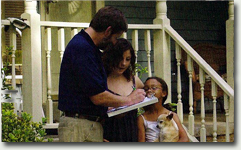 Technicians are all Licensed and Insured – Exceeds All Federal and State Requirements!
Full Service Pest Control Program-Pest of any Kind-Everything Solved under one roof!
Piece of Mind Annual Termite Protection Plan Available!
Non-Pesticide Alternative Available!
Pest Control Related Landscaping Available!
Safe Pest Removal and Relocation Services