FREE Termite Inspection – Coupon Extended Due To Many Termite Positive Findings
For a limited time, we're offering FREE termite inspections to protect your home. Don't let these sneaky pests compromise your property!
Schedule your complimentary inspection today and gain peace of mind by calling the office at 615-220-1933 or online: HERE. Act fast, as spots are filling up quickly!
We are conveniently located in Smyrna, TN and we service all of Middle Tennessee. Including: Antioch, Brentwood, Christiana, Franklin, LaVergne, Lebanon, Murfreesboro, Nashville, and Smyrna.
Termites are huge problem in Tennessee. Read an article about how homes are affected in Tennessee HERE.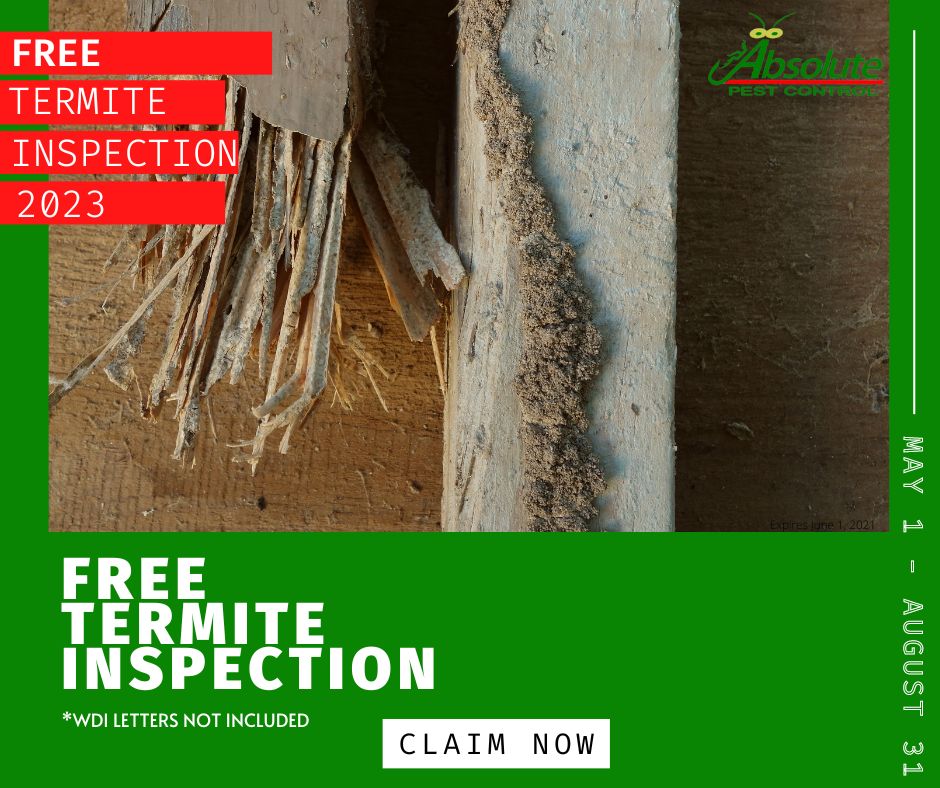 *Please let us know about this coupon when booking your inspection. No refunds on previous inspections. Some restrictions apply.
Absolute Pest Control has excellent reviews from our customers. We have reviews on Google and on Facebook.
Contact Us
Absolute Pest Control is dedicated to making your home safe for you family. If you have a question about pests or any other pest problem, please call us at 615-220-1933 or click HERE to email us. We service most of Middle Tennessee including Smyrna, Murfreesboro, and LaVergne.