What does peace of mind in pest control really mean?
It means you and your family are safe from unwanted invaders and your home is safe from termites. Our company, Absolute Pest Control, has been in business for over 15 years. We train our technicians to do an excellent job. Part of our hiring process in extensive background checks. Providing a career and not just a job helps set us apart from the competition. And, our guarantee cannot be touched by other companies in our industry! All of these things equal peace of mind for you!
What we provide to you:
[list line="no" style="style6″]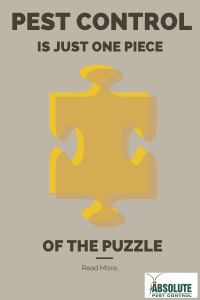 Peace of Mind
Highly trained technicians
Appointment confirmation
On-time appointments
Auto-bill; no surprises
Perimeter safety net
Guaranteed results or your money back!
Low turnover- you see and talk to the same people
Fast, emergency treatments if needed
Get peace of mind for your family! And, if you currently have a pest control company you use, please compare the services you receive with ours. We believe we will provide the best service and peace of mind in the industry. However, we leave the final decision up to you. No high pressure sales pitches. We can help keep your home free of ants, spiders, cockroaches and more! And, if you get termites, we provide the best termite removal service in Tennessee.
Any questions? Please comment below and one of our trained technicians will get back to you asap!
Want to contact us? Click HERE!
[/list]