Answering Frequently Asked Questions: Can Cockroaches Cause Asthma?
Did you know that Cockroaches can not only trigger allergic reactions, but they can also cause severe asthma attacks, especially in children.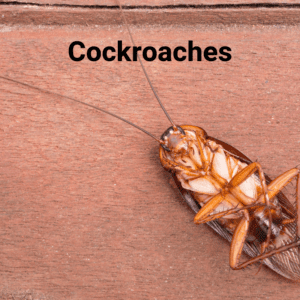 According to the AAFA (Asthma and Allergy Foundation of America) reports that: now we know that the frequent hospital admissions of inner-city and southern children with asthma often is directly related to their contact with cockroach allergens—the substances that cause allergies. to find out more visit http://www.aafa.org/
3 Ways to Reduce Indoor Allergens
#1
Control your contact with indoor airborne allergens
Prevent pet dander by having pets with feathers instead of fur. Although there are new "designer" dogs and hairless cats, there is no 100% hypoallergenic pet. If you have a furry pet, keep them out of bedrooms. Cover air vents with cheese cloth. Have your ventilation system cleaned and sanitized.
Reduce the amount of carpet in your home. use hardwood floor or linoleum instead.
#2
Ventilate your indoor areas and use air cleaners to clean indoor air
The best way to clear reduce allergens is to clear out stale stagnate air. Opening windows and allowing outside air to flush the rooms is the easiest way. However, if it is humid or if your outdoor allergies are worse, consider air cleaners. When using an air cleaner, close your windows.
#3
Eliminate cockroaches and other indoor pests
Keeping your home free from pests like cockroaches is important. People ask can cockroaches cause asthma? The short answer is no. But, they definitely worsen a bad situation.
To reduce the possibility of cockroaches, do not leave food or garbage uncovered. If you see evidence of cockroaches or cockroaches themselves, call a trained, licensed pest control technician (like Absolute Pest Control) to treat your home.
Did you know?
8 out of 10 people are regularly exposed to dust mites.
6 out of 10 are exposed to pet dander.
1 in 5 homes with no history of cockroach infestation have a significant level of allergens.
Control Air Quality
Controlling the air quality of your home or office reduces allergies and asthma. There are several ways to control air quality.
We Are Here To Help
If you are unsure about any pests you find, give us a call and we will help. 615-220-1933.
More information: HERE
Contact Us
Absolute Pest Control is dedicated to making your home safe for you family. If you have a question about pests or any other pest problem, please call us at 615-220-1933 or click HERE to email us. We service most of Middle Tennessee including Smyrna, Murfreesboro, and LaVergne.